LeBron injury update
LeBron will be out for at least two weeks following his right foot injury
After a few weeks of struggles, the Los Angeles Lakers 2022–2023 were finally having it their way when bad luck struck them.
On Sunday, while playing against the Dallas Mavericks, James was injured during the third quarter. He hurt his ankle and was in obvious pain. However, Lebron continued to finish the game, proving the importance of the game to the Lakers. He played for 37 minutes, leading the Lakers to a 111–108 victory.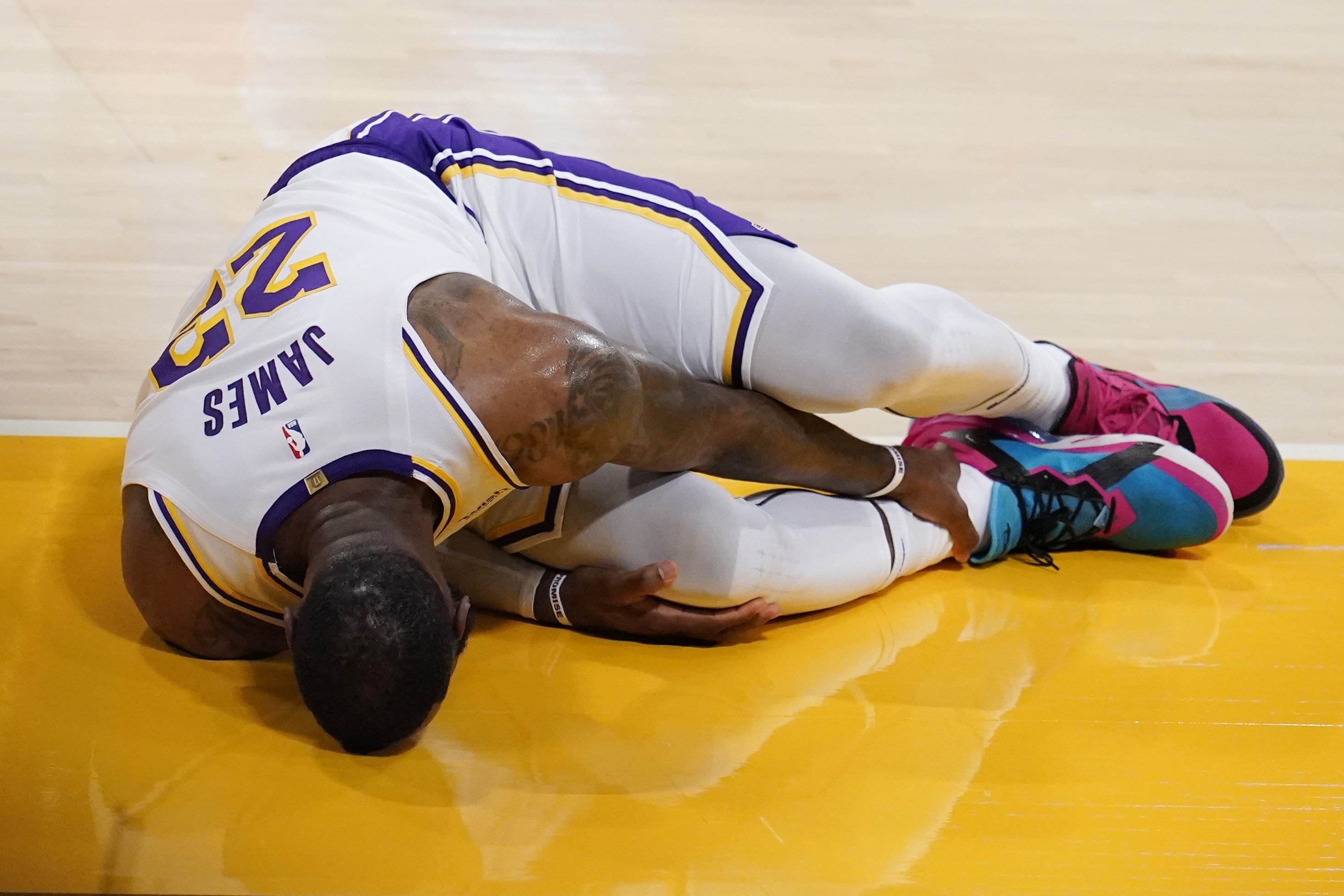 This takes us back to LeBron's first season, when he suffered a groin injury, and missed five and a half weeks of game time. Multiple reports suggest that LeBron will be out for at least two weeks following his right foot injury. However, no official statements have confirmed the long-term absence so far.
It is hard to emphasize how important James is for the Lakers. He ranks eighth in the NBA in scoring average, leads the team in assists, and despite his advanced age, he still remains in the top 10.
James's foot injury doesn't imply that the Lakers are in hot water from a playoff point. They have an easier schedule with a play-in spot.
It is also undebatable that the Lakers will do great with a fully available Anthony Davis at hand. LeBron covered for Davis when he was out with an injury for a good twenty games. We are surely counting on Davis to return the favour. Cleaning the Glass believes that when Davis plays without James, the Lakers have a positive scoring margin.
During the All-Star break, LeBron stated that he hoped to stay available on the floor for the remaining 23 games. Unfortunately, fate has other plans, so the Lakers will have to go ahead without their most valuable player.
We wish the 19-time All-Star a very speedy recovery!
---